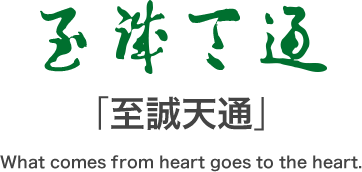 Management Principles
A company that contributes to society (social value)

On the basis that a company is a public institution, we strive to contribute to society as a good corporate citizen.

A sustainable company (external value)

We strive to become a sustainable company while providing higher-value goods to society.

A company that can satisfy all parties concerned (relationship value)

We strive to become a company capable of satisfying all parties concerned such as customers, employees, shareholders, suppliers, regional societies, etc.